We would like to offer you a exclusive gift which make you benefit from great savings on your visit to Mae Phim Thailand.
Book directly with GrandBlue, using the webform below, by phone, E-mail, Line or Facebook!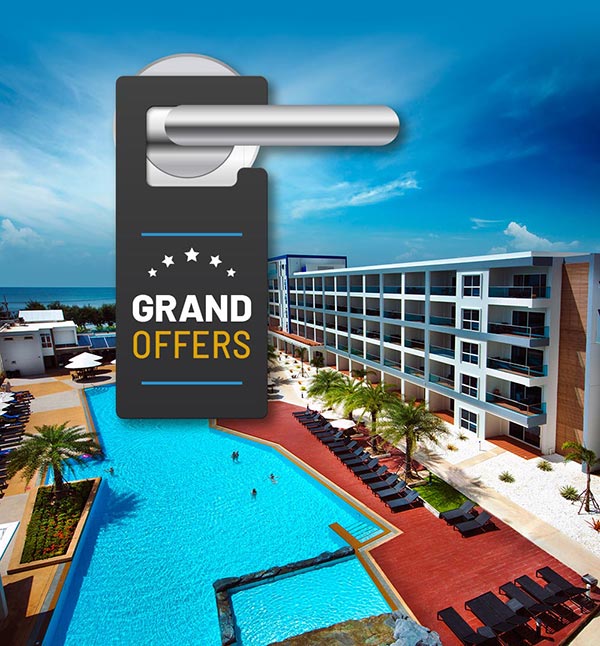 10% Discount on your stay at the GrandBlue and evening dinners in our Mezetto Restaurant!
T:
+66 (0) 33 010 810
E:
bookings@grandbluethailand.com
L:
grandbluethailand
F:
facebook.com/grandbluethailand