Immerse yourself in a peaceful place. Relax in the peaceful atmosphere and enjoy a refreshing massage from a variety of formats, such as: a foot massage that makes your toes happy or a neck, head and shoulder massage. Enjoy a fresh facial that feels like a flower petal on your cheeks, aromatherapy oil massage or a traditional Thai massage where you can enjoy the view over the ocean along while enjoying the massage. This will make you forget the fatigue of your working day and leave you refreshed and relieved.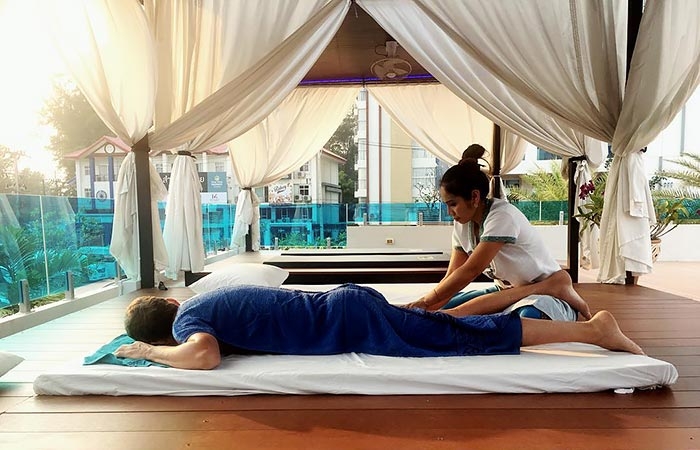 Luxury massage
We are pleased to invite you to join a luxury massage, with indoor and outdoor spaces where you can hear the waves from the sea, get the sunlight and feel naturally relaxed.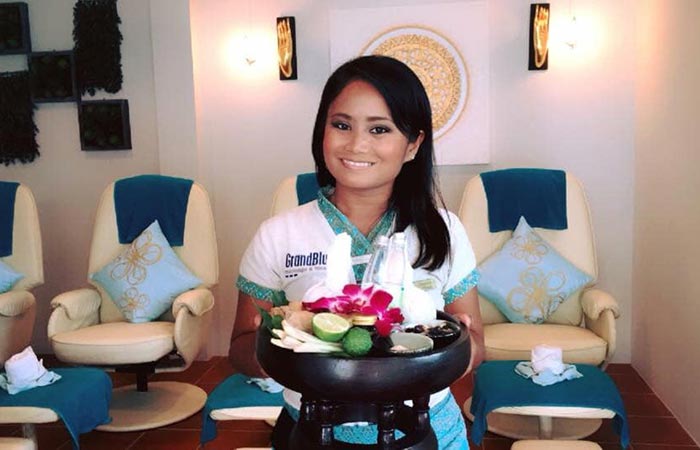 Opening hours
Grand Blue Massage & Fitness is located at the top floor of Mezetto Restaurant.
Opening hours from 10.00 – 22.00.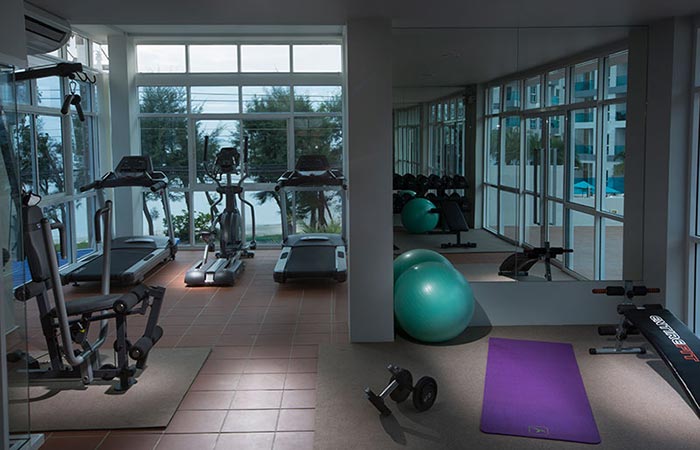 Fitness
If you're serious about your fitness, GrandBlue is a great place to train. Alongside the 75-meter pool, we also offer a diverse range of fitness facilities and a Finnish sauna.