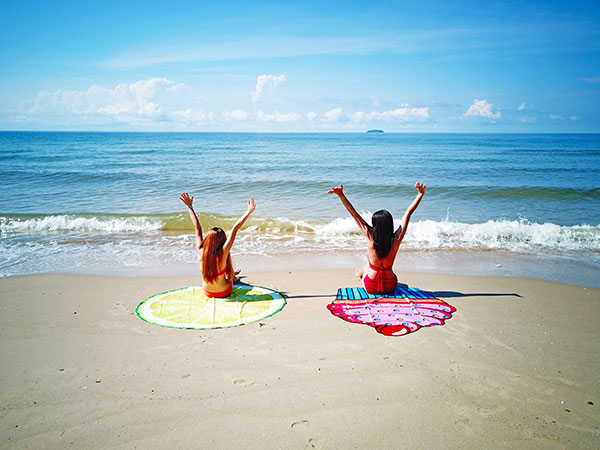 Right at the beach in Mae Phim / Thailand
Whether you are looking for a weekend getaway spot or a place to stay for extended periods of time, look no further.., you've found it, The GrandBlue!
Located in the province of Rayong at the eastern coast of Thailand, just 180 kilometres from Bangkok. The region is known for its many fruit plantations, unspoiled nature, waterfalls, islands and kilometres of bright white beaches. This part of Thailand is the area with the most hours of sunshine, so a perfect place for a holiday.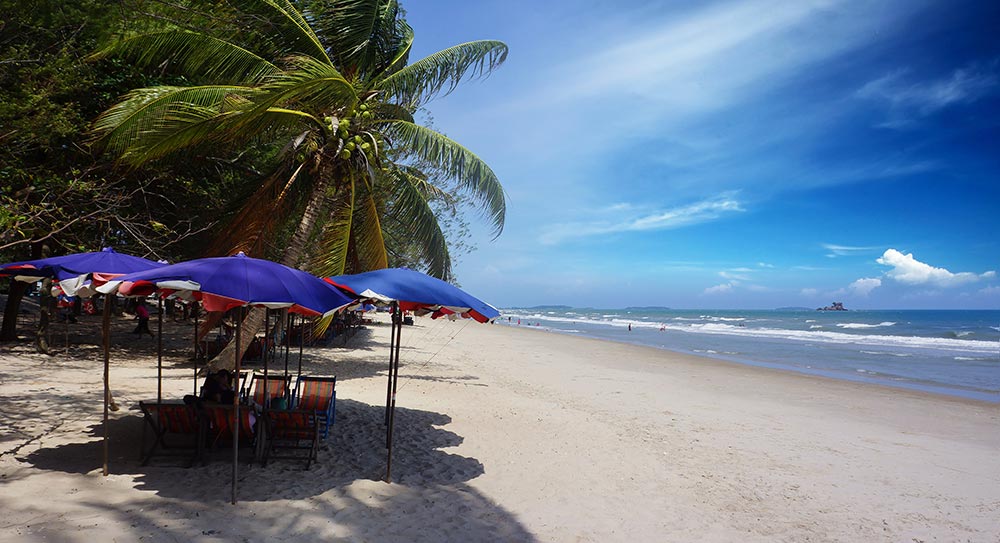 Beach in front of your door
Mae Phim is situated on a beach, 4.3 km long, and said to be 'the most beautiful beach in mainland Thailand'. Here you'll discover fine white sand, crystal-clear water with a view of many islands. No huge waves or strong currents, so swimming is safe there. There are many restaurants serving fresh delicious seafood and western delicacies.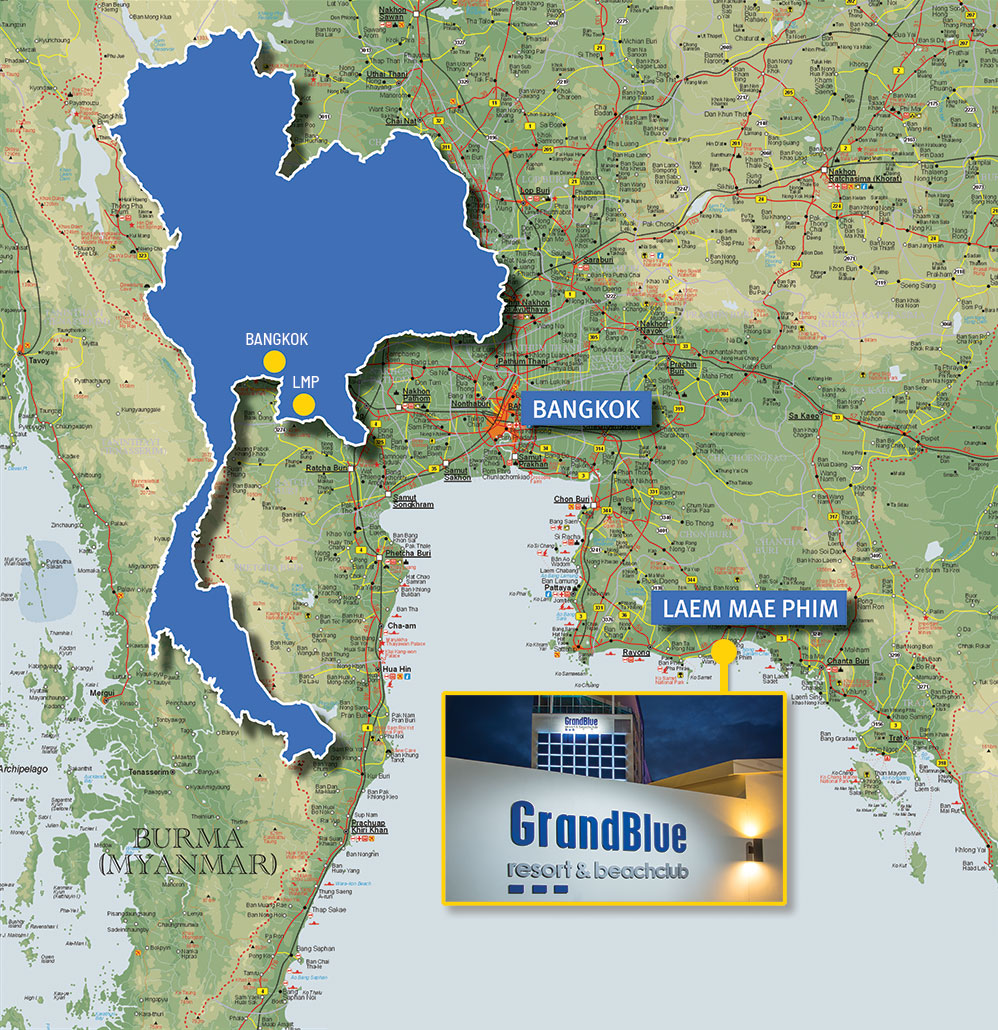 Just two hours from Suvarnabhumi International Airport
Bangkok Suvarnabhumi airport 170 km's, 2 hours by car
Bangkok City 190 km's, 2,5 hours by car
Pattaya 100 km's, 1,2 hours by car
Rayong City 45 km's, 30 minutes by car
Koh Samed island, just a short boat trip away
Koh Chang island 150 km's, 2 hours by car
Cambodia border 120 km's, 1,5 hours by car
Should you wish to arrange for private airport transfers, please ask our frontdesk….