There's a whole lot more to see and do around Mae Phim beside visiting tropical islands and swimming in crystal clear turquoise waters.
Explore beautiful national parks, waterfalls, viewpoints and temples. There are also plenty of kid-friendly places te visit, like the Rayong Aquarium or Oasis Sea World, a nice full day excursion for the whole family.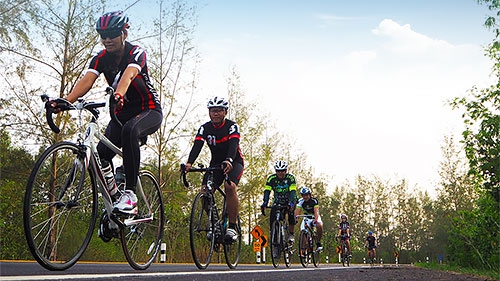 Cycletours
Discover what Mae Phim has to offer with the wealth of tours and activities organised by Blue Tour Desk. There's no better way to familiarise yourself with the area than by embarking upon a variety of cruises, fishing trips, excursions, bicycle trips and so much more. During your stay at The GrandBlue, simply visit our tour desk to book your tours. We'll help you find the perfect tour that will fulfill all your needs.
Please ask at the resort frontdesk.